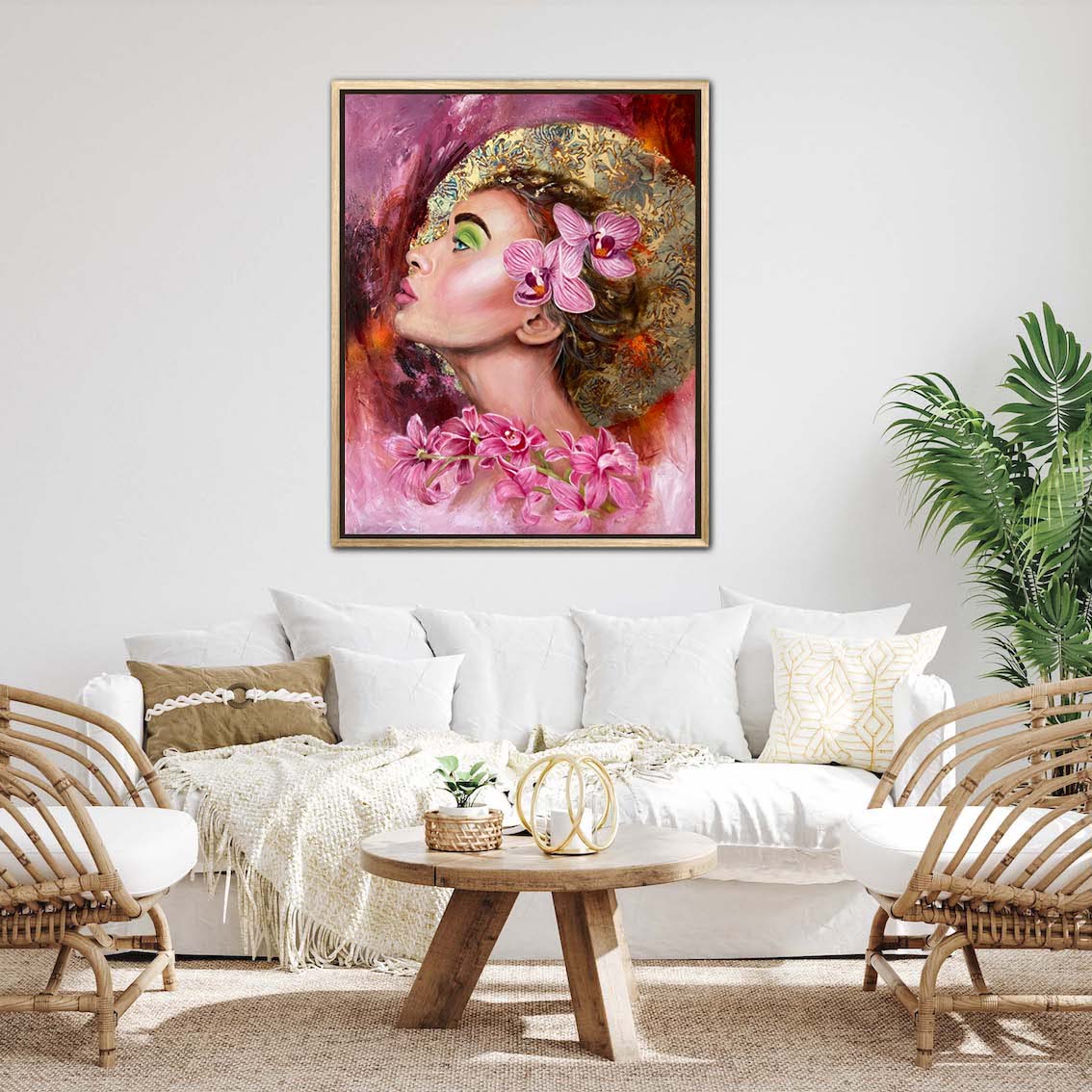 Frequently Asked Questions
What techniques and materials do you use for the artworks?
I use different techniques and materials for each artwork. Sometimes I only use oil paint, while for other works of art I use acrylic paint, gold leaf and markers. The techniques and materials are indicated per artwork.

How big are the works of art?
The size varies, ranging from 30 x 30 cm (12 x 12") to 120 x 120 cm (48 x 48"), and is indicated per artwork. Are you looking for a specific format? Contact me and I will create a work of art that suits you completely.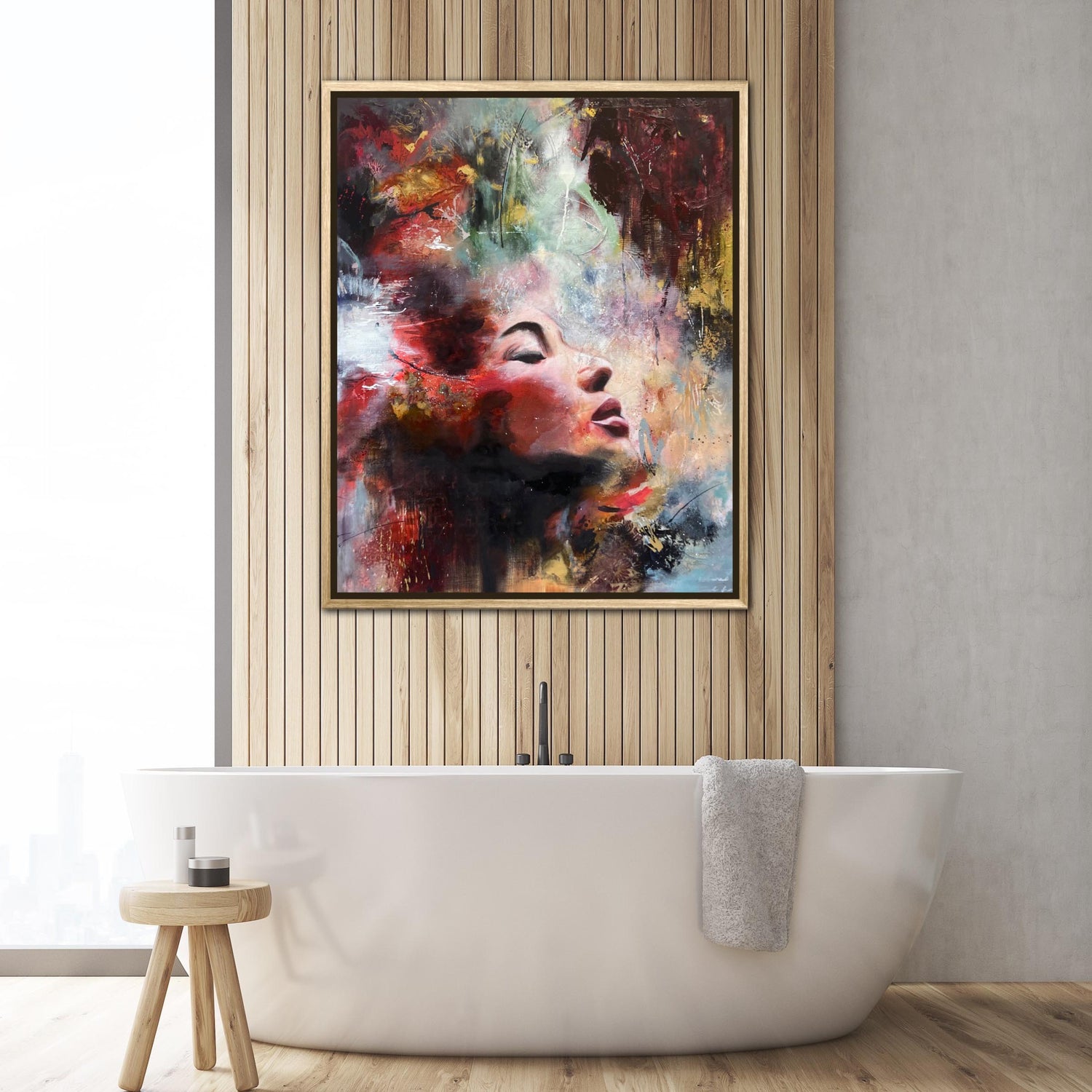 Can I come and view the works of art?
Yes, you can come by appointment to view specific work. My studio is in Eindhoven. Please contact me to make an appointment.

Do the originals on canvas need to be framed?
Most of the works of art I make are made on 4 cm thick canvases. The edges are beautifully finished and fully painted, so there is no need to frame an original on canvas. But this is of course possible and depends on your taste and wishes. My advice is to first hang the work of art without a frame to see how you like it. Afterwards you can always frame the original.

What are the shipping costs?
The price for shipping an artwork is indicated in the ordering process.

Together we create your unique painting!
Let's join forces and create something very special. We dive into my previous work and take your ideas with us to discover which composition and colors suit you best.

It is an honor to create a personalized painting for an art lover, and I really look forward to creating a beautiful work of art just for you.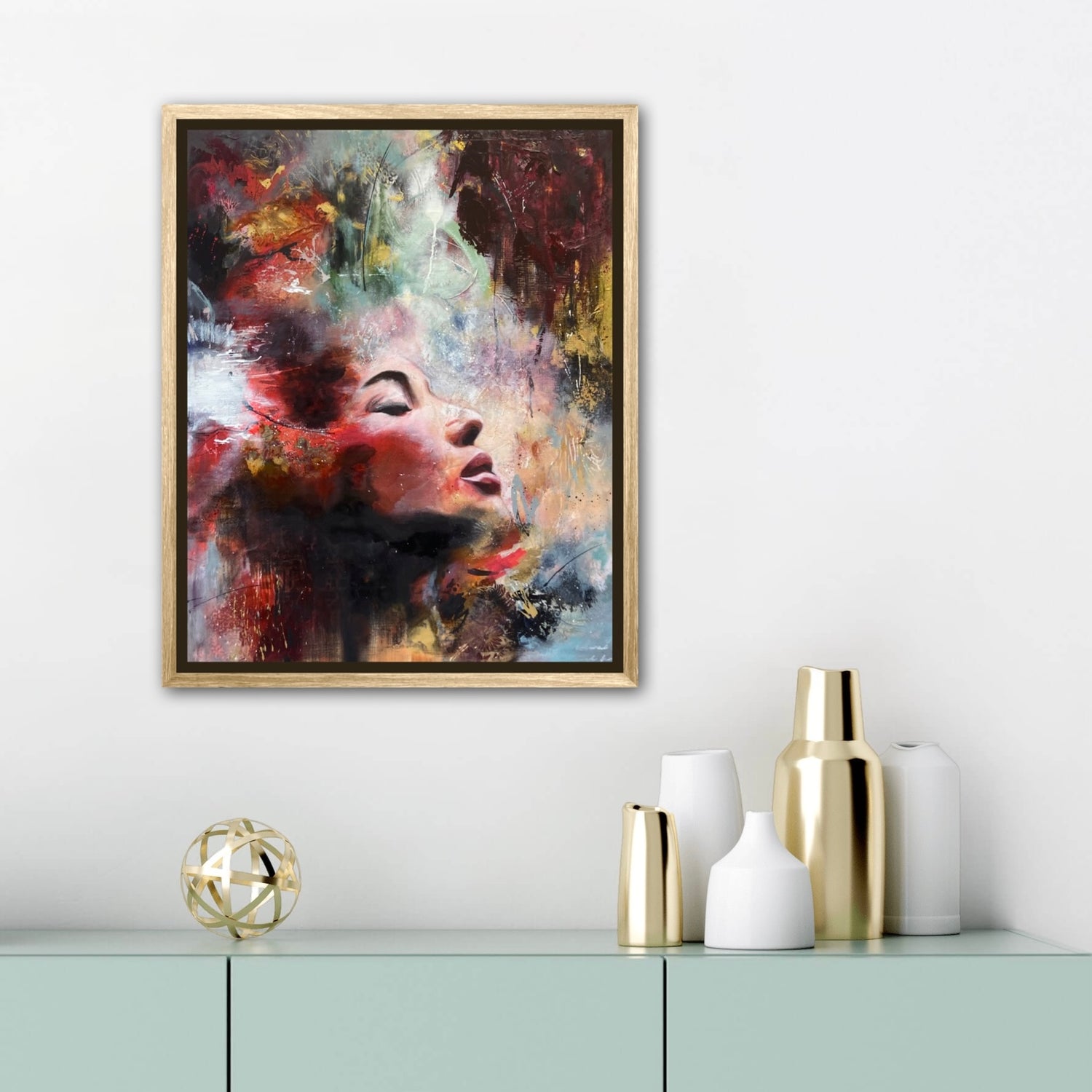 Discover the art prints
My originals on canvas are also available as art prints! With my art prints I not only want to embellish your interior with beautiful colors and personality, but I want to appeal to and inspire you from feeling and passion. I use the giclee printing technique for my prints and they are printed on museum paper. This brings out the different layers, techniques, materials and colors of the original artwork.
View all art prints