With my artwork I capture the different layers of life, because every layer tells a story. I want to inspire and invite you to discover your story, so that you can live your life to the fullest.
The art of art
Art is different for everyone. It tells your story.
I create works of art based on my feelings and passion, but everyone sees and feels something different. That, in my opinion, is the art of art. What you see and feel is determined by your perspective. Because of what you find important, what you have experienced, what appeals to you and through your experiences. And this way you create your own story.
Fine Art Prints
Prints of my original artwork
"MY INSPIRATION ARE THE BEAUTIES THAT LIFE HAS TO OFFER"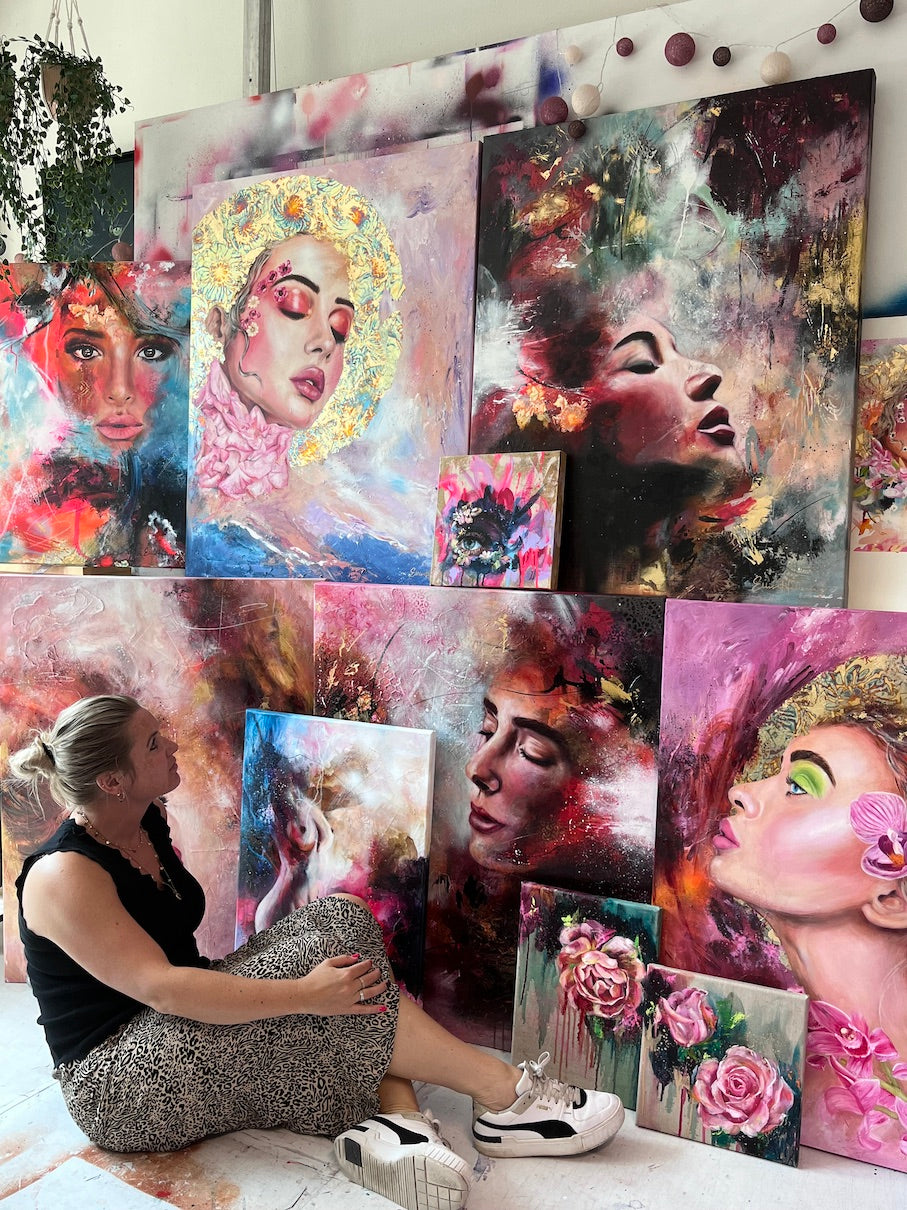 Welcome to my studio!
With my art I want to capture the beauty of life. As an avid traveler, I have witnessed all kinds of beauty that the world has to offer in many places. These travels have inspired me to create paintings that depict connections I have discovered both in nature and within myself. In my art I harmoniously blend soft subtlety with powerful expressions, creating a dynamic contrast that captivates your senses.

I create art from emotions, thoughts, feelings, passion and energy, so that each work tells its own story. Due to the different layers in my paintings, everyone experiences something different, but art always provides a certain connection. It takes you back to a special moment in your life or it evokes a certain feeling. This makes art so special and important
Get to know me
Art
'You get what you are looking for'
How can I help you?
Would you like more information, would you like to have a custom artwork or can I help you with anything else? Please contact me.