Tijdelijk 1+1 gratis op alle art prints.
Bestel je favoriete art print en verras je geliefden met een uniek cadeau voor de feestdagen!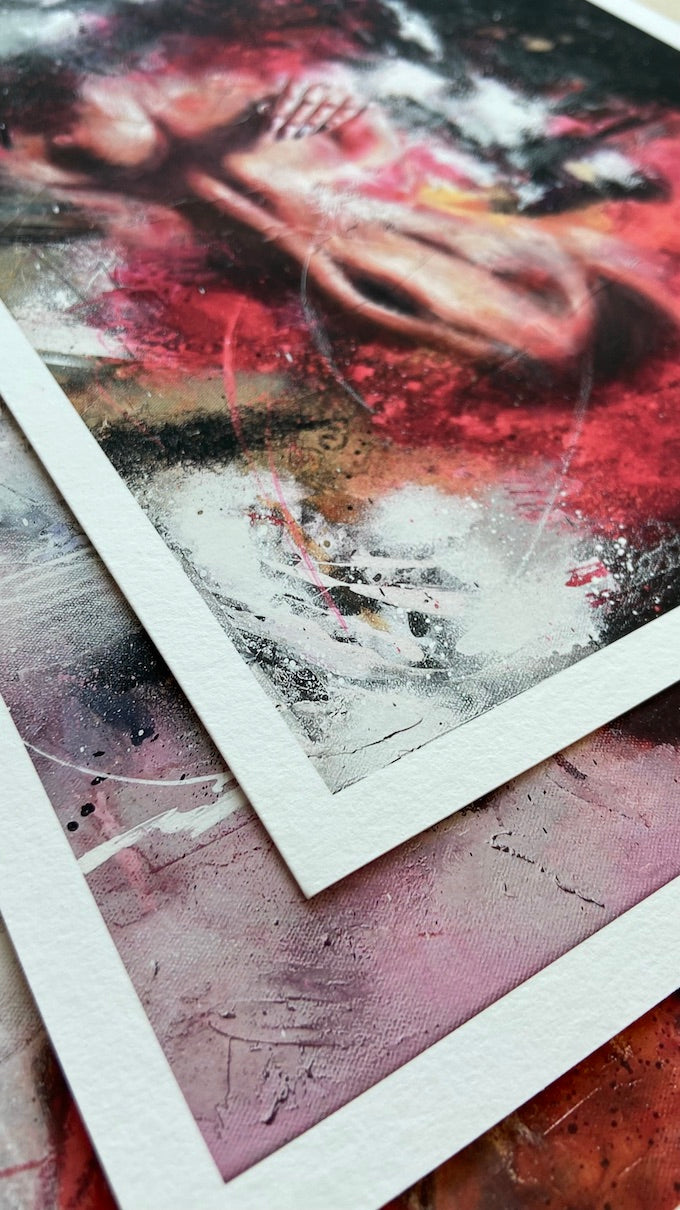 Frequently Asked Questions
What material are the art prints printed on?
The Giclée art prints are printed on museum quality paper.
What is a Giclée print?
A Giclée print is a high-quality and detailed print of my original artwork. This printing technique is very accurate, allowing the colors, details, layers, techniques and materials to stand out.

What are the dimensions of the art prints?
The size varies and is indicated per print.
What are the shipping costs for the art prints?
Within Europe, shipping is free when you place an order over €50, otherwise you pay shipping costs. Would you like to receive an art print outside Europe? Shipping costs are automatically calculated when you place an order and enter the address.

Will I receive a frame?
The art prints do not include a frame. This way you can style the art print in your own way, so that it fits perfectly with your interior.
Giclée Art Prints

My art prints are of high quality, so the different layers come to life and the colors pop. A print that suits every style and budget. You can choose how you frame the art print or place it somewhere.

Art, a special and personal gift

Which life do you want to enrich with an art print? The art prints are prints of my original artwork and available in different sizes. Art is a special and personal gift that you can enjoy for a lifetime.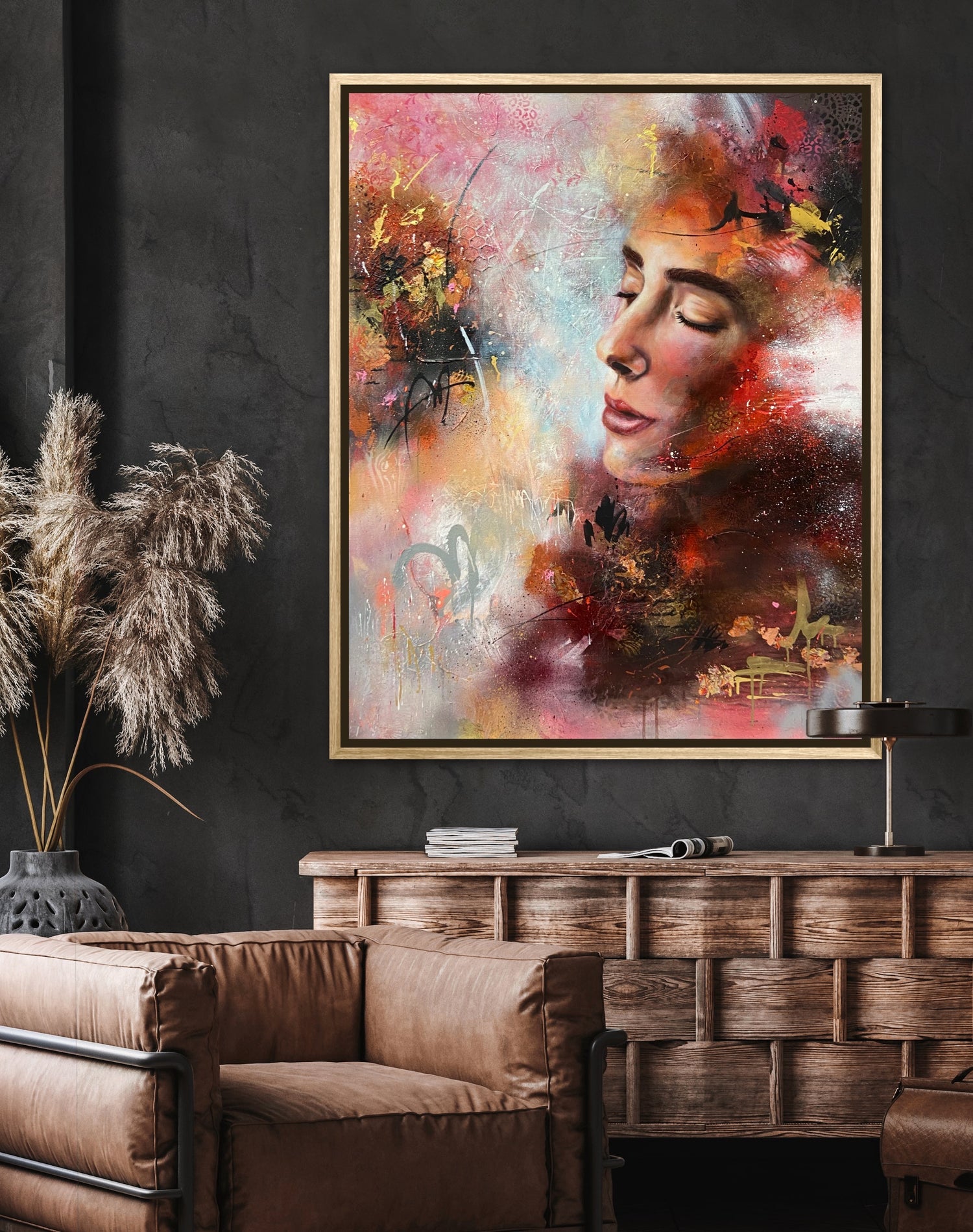 An original work of art; more than just decoration
An art print is nice to have, but nothing beats the original work of art! Here you see and feel the passion, attention, feeling and inspiration from which the work of art emerged. I don't see my works of art just as decoration, I see them as a reflection of your thoughts, feelings and emotions. With my artwork I want to appeal to you in such a way that it touches you and enriches your life.
Discover Original Art
What are you looking for?
Are you looking for a different print or do you want a work of art?
have it custom made? Please feel free to contact me for more information and I will get back to you as soon as possible.